Ultraportable Ultrasound
T-Lite
HD IMAGE QUALITY IN YOUR HAND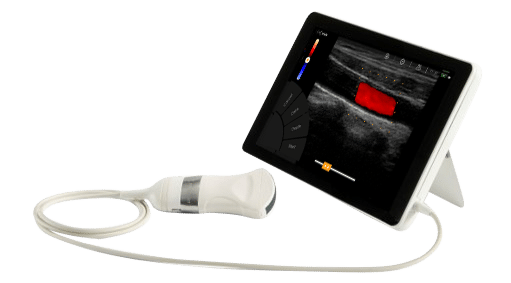 Discover, in one minute, the advantages of the T-Lite ultraportable ultrasound scanner !
Innovation at your fingertips
The T-Lite ultraportable ultrasound scanner offers you, in tablet format, HD image quality combined with the features of the largest devices !

Ultrasound, from pocket to hand
The T-Lite has been specially designed to adapt to all types of environment and stress. It allows you to have an advanced diagnostic tool at all times to go beyond simple palpation.
Nomadic: Its light weight associated with 3 hours of autonomy make it the ideal companion for visits outside the office, emergencies, SMUR, mountain rescue… Its integrated support allows you to hold the ultrasound scanner with one hand or to put it down to use both hands. When travelling, its dedicated case protects both the tablet and the probes.
Semi-nomadic :  The office or during a home visit, a simple Wi-Fi connection allows you to perform a complete examination, produce a report and save the patient's data thanks to the dedicated and secure Cloud, Sonoreplay.
Sedentary : The specially designed T-Lite cart allows a functional and ergonomic use of the ultrasound scanner in the office or in the hospital. Since we know that doctors and nurses are rarely static, the cart is ultra-maneuverable so it can be moved easily and quickly. The presence of an HDMI and a USB plug on the tablet allows for a duplicate HD display and the connection of a thermal printer.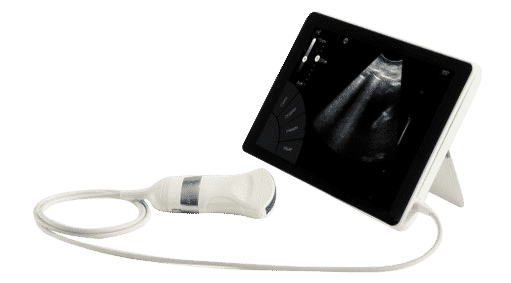 The technical interface of the T-Lite Ultra-Portable ultrasound scanner is totally intuitive and displays clear images at first glance thanks to its high definition 10″ muti-touch screen.
In all modes, the settings are already optimized for you by the leading French ultrasound specialists. The T-Lite, thanks to its tablet format, reduces the size of the device to a minimum, but does not compromise on quality and performance : the health of your patients is at the heart of our Research & Development department's concerns.

To cover the widest spectrum of diagnostics, the T-Lite ultrasound scanner offers all the useful features :

Color, Color Power, Pulsed Wave and Tissue Doppler
B, TM, Duplex Modes
Harmonic Imaging, Composite Image, Trapezoidal
Thanks to a patented probe connector system, the Sonoscanner T-Lite and U-Lite are the only utraportable ultrasound scanners to offer all electronic probes. They are easily transported and connected, allowing the ultrasound machine to adapt to the patient's medical needs in an instant.
In less than 10 seconds, the T-Lite is ready, allowing you to quickly and accurately confirm a diagnosis. Thanks to its exclusive architecture of 1,200 interconnected cores on four levels, the T-Lite offers unparalleled responsiveness, becoming an extension of your clinical examination: 10-second boot up time, capacitive multitouch panel, adaptive rotating interface.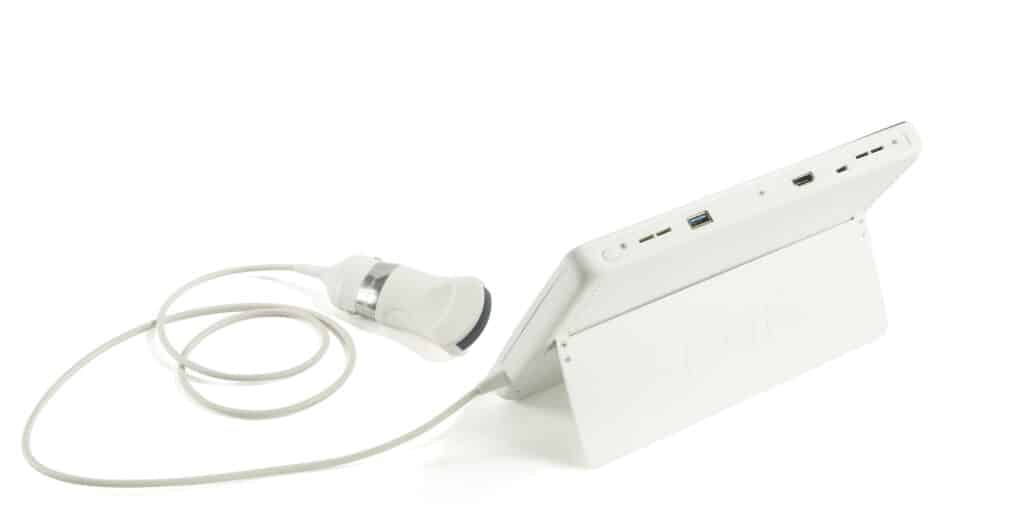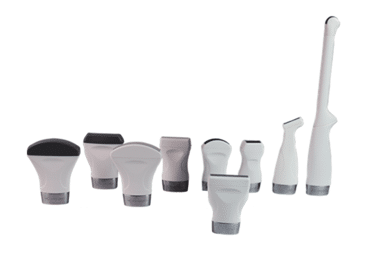 progressive medical imaging
We know that each practitioner has their own needs. For each specialty, the T-Lite integrates a specific application with a clear, precise and standardized examination protocol. The 11 interchangeable probes allow to perform all necessary examinations :
General utlrasound 
Vascular
Cardiac
Obstetrics
Biopsy
Urology
They trust us:
Over 6,400 doctors perform ultrasound daily with Sonoscanner
The T-Lite ultraportable ultrasound scanner is an advanced, intuitive and ergonomic diagnostic tool to improve the quality of our patients' care.
I could not manage without my Sonoscanner ultraportable ultrasound scanner in my daily practice. Ultrasound provides essential support in many common indications and helps to advance the diagnosis.
We have equipped all our SMUR* vehicles with U-Lite. Their ultraportable format is perfectly adapted and their screen allows a beautiful visualization of the image. The U-Lite switches on in a few seconds, allowing us to immediately start the examination with the patient. *Emergency rapid response unit
The portability of my Sonoscannerultraportable ultrasound scanner allows me to use it also in home visits or in retirement homes : this is a considerable asset! It has become an indispensable tool to my activity as a general practitioner.
Choose your probes and benefit from an ultrasound machine perfectly adapted to your practice
REPORTING AND PATIENT MANAGEMENT
Visualize, Store, Evaluate, Communicate

DIRECT PRINTING
Print live images on medical thermal paper

LOCAL ARCHIVING
Thanks to an integrated memory, store up to 10,000 images

SECURE ARCHIVING
Upload your images to the SonoReplay secured
cloud and automatically edit your reports
from any platform

USB EXPORT
Export your images to a USB key in DICOM format for an accurate transmission of the images and patient confidentiality
DISCOVER THE t-lite IN 4 questions
Why buy a Sonoscanner T-Lite ultraportable ultrasound scanner ?
The T-Lite ultraportable ultrasound scanner offers HD image quality in a tablet format with the functionality of larger devices. It provides physicians with a powerful diagnostic tool, wherever they are.
What are the advantages of Sonoscanner ultraportable ultrasound scanner ?
Sonoscanner ultraportable ultrasound scanners are particularly powerful. They have HD image quality and all the modes and Doppler to make accurate diagnoses in the office or in the field.
How to buy a Sonoscanner T-Lite ultraportable ultrasound scanner ?
To purchase a Sonoscanner ultrasound scanner, log on to www.sonoscanner.com/en or contact a consulting engineer at 00 33 9 54 97 15 57.
Where is the Sonoscanner U-Lite manufactured ?
To purchase a Sonoscanner ultrasound scanner, log on to www.sonoscanner.com/en or contact a consulting engineer at 00 33 9 54 97 15 57.
Contact us to :
Book a free demo,
Request pricing information on our ultraportable ultrasound scanners,
Receive a quote adapted to your project,
Our engineers are at your disposal.