Your specialty, your needs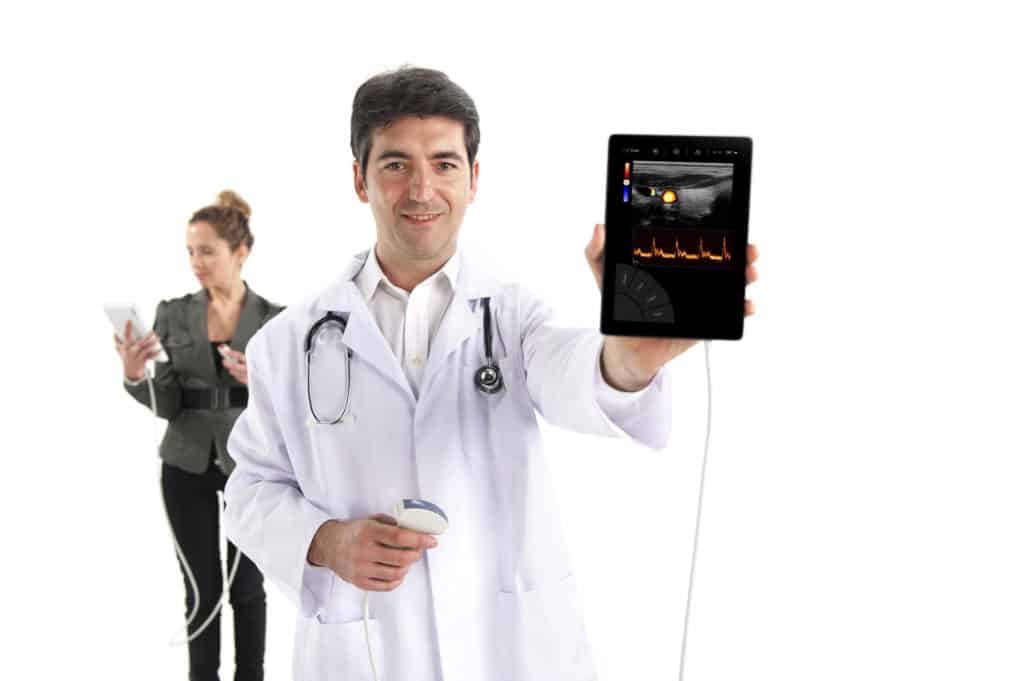 ON-SITE FORMATION
At the moment of delivery, our local support technicians will provide you with the necessary training to ensure that your ultrasound unit rapidly becomes an integral part of your practice.

ADDITIONAL TRAINING
Our desire to see your ultrasound scanner meet the clinical challenges of tomorrow leads us to perform regular updates. After each update, your Sonoscanner representative will provide training.

MAINTENANCE AND CARE
We carry out regular maintenance operations on your ultrasound scanner to guarantee its longevity and efficiency, giving you an optimized return on investment.

CUSTOMER SERVICE
With a 96% customer satisfaction rate, our local customer service is at your disposal to answer any request by email or by phone.
We have earned their trust :
Over 4,400 doctors perform ultrasound daily with Sonoscanner
The T-Lite ultraportable ultrasound scanner is an advanced, intuitive and ergonomic diagnostic tool to improve the quality of our patients' care.
The Orcheo Lite ultrasound scanner is impressive in its performance ! Being able to write my own reports directly on the ultrasound machine is a great asset ! In addition, the Sonoscanner Academy allowed me to easily learn about ultrasound and discover all the possibilities of my machine.
The U-Lite ultrasound scanner fits in your pocket while remaining very efficient. The possibility of bringing the ultrasound machine directly to the patient during a day of hospitalization or in the emergency room is a real asset for the quality of care and the comfort of patients.
The ultraportable format of the U-Lite is perfectly adapted and its screen allows a beautiful visualization of the image. It starts up in a few seconds, allowing us to immediately begin the examination with the patient.
This morning my Sonoscanner ultrasound enabled me to detect a large aneurysm of the sub-renal aorta in the process of dissecting. I sent my patient immediately to the emergency room. Ultrasound is indispensable in my practice !
Contact us to :
Book a free demo,
Request pricing information on our ultraportable ultrasound scanners,
Receive a quote adapted to your project,
Our engineers are at your disposal.