Become an expert in ultrasound thanks to our specialists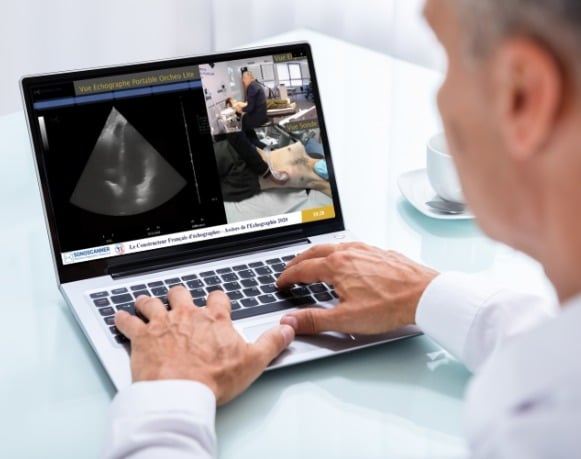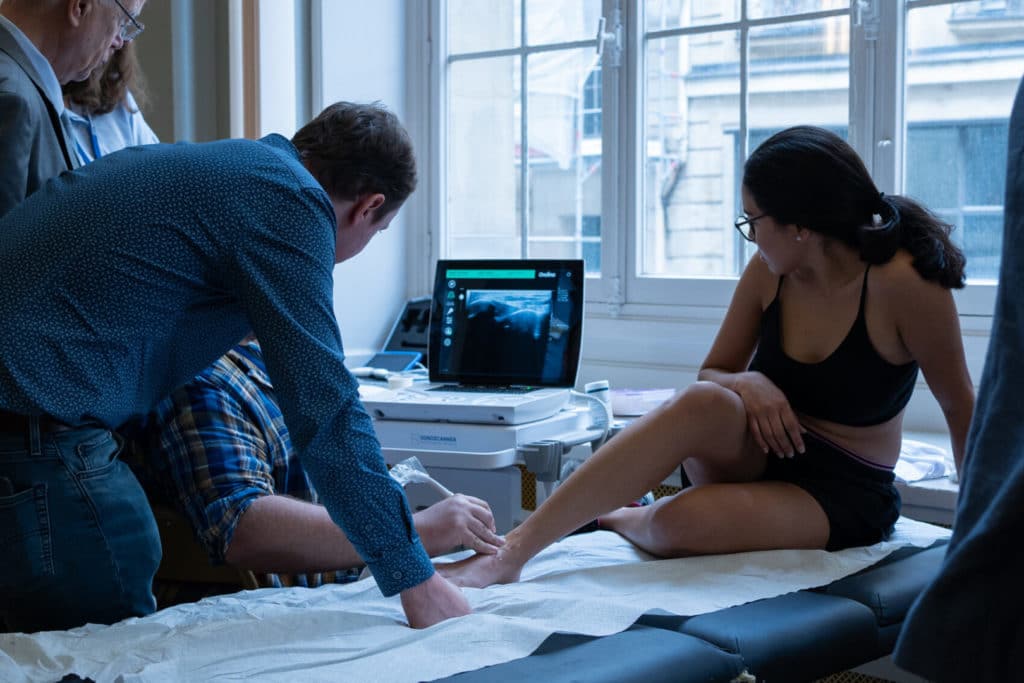 Sonoscanner accompanies you
Sonoscanner is committed to helping you get the most out of your ultrasound scanner. This is why we organize monthly training sessions with leading healthcare specialists. This theoretical and practical training is designed for doctors with ultrasound experience, as well as for doctors who want to start out on their own.
The former can perfect their technique or discover the latest official recommendations in their specialty. The latter will be able to learn from the best doctors and practice on demonstration equipment following their advice. Our teams can teach you different aspects of ultrasound. We can offer training courses dedicated to 3d, musculoskeletal, osteoarticular, gynecological and obstetrical ultrasound.
Our team also offers online training courses in English so you can train from home, no matter where you are around the globe.
Stay informed about our next training sessions
To receive the dates of upcoming training courses, please fill in this form:
Upcoming training sessions
We are currently working on the next Sonoscanner training courses. 
Contact us to :
Book a free demo,
Request pricing information on our ultraportable ultrasound scanners,
Receive a quote adapted to your project,
Our engineers are at your disposal.