Discover the Sonoscanner Ultrasound system adapted to your practice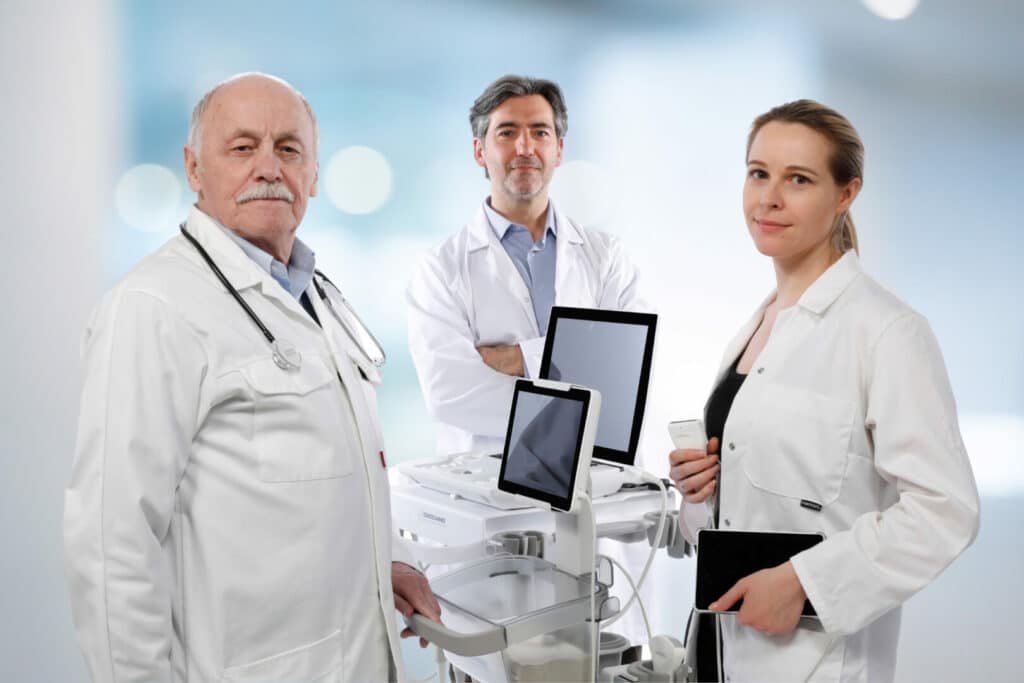 Handheld Ultrasound Scanner
Display : High Resolution 7″ LED Monitor
Weight : 700 g.
Battery Autonomy : 2h30 
Immediate Boot-Up : 10 seconds
11 Probes Available
Color, Color Power, Pulsed Wave, Directional Color Power and Tissue Doppler
B, M, Duplex, and Triplex Modes
Premium Ultrasound Scanner
Display : 7″ HD Retina+

Weight : 600 g.

Battery Autonomy : 4h 
11 Probes Available
Full Doppler, including CW and TCD
Dock PRO: one-click connection to the computer network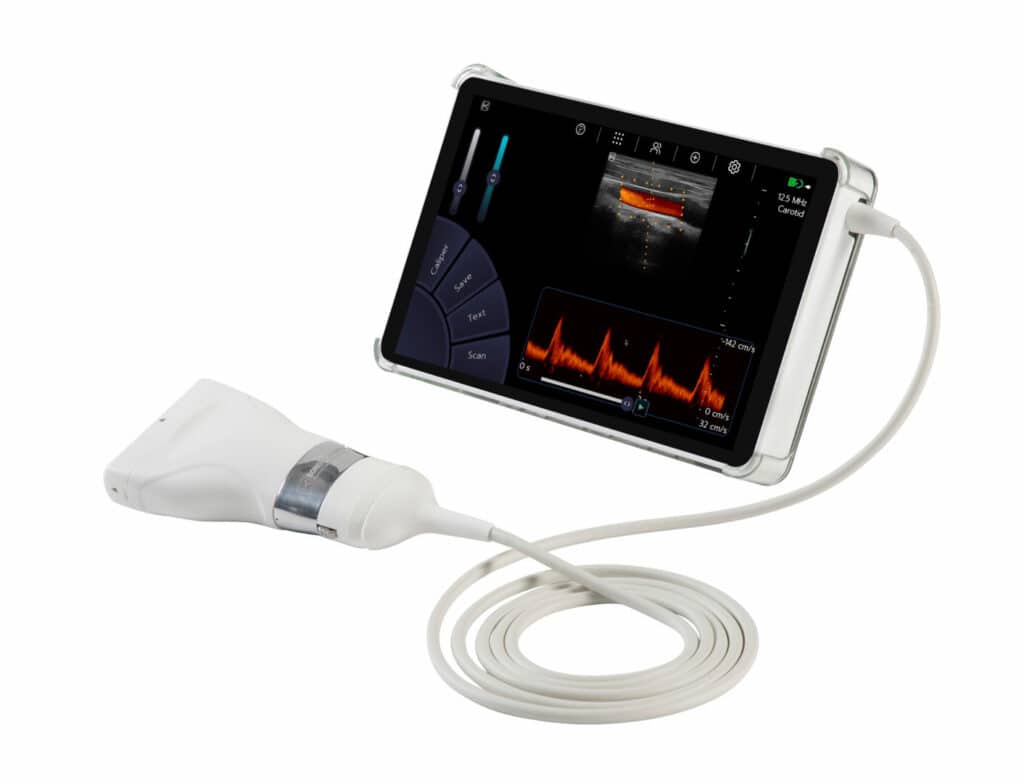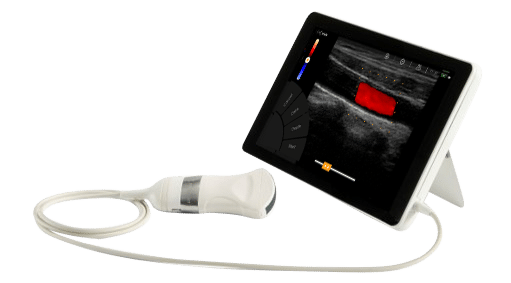 Ultraportable Ultrasound Scanner
Display : High Resolution 10″ LED Monitor

Weight : 1 kg.

Battery Autonomy : 3h 
Immediate Boot-Up : 10 seconds
11 Probes Available
Color, Color Power, Pulsed Wave and Tissue Doppler

B, M, Duplex Modes
We have earned their trust :
Over 6,400 doctors perform ultrasound daily with Sonoscanner
The T-Lite ultraportable ultrasound scanner is an advanced, intuitive and ergonomic diagnostic tool to improve the quality of our patients' care.
The Orcheo Lite ultrasound scanner is impressive in its performance ! Being able to write my own reports directly on the ultrasound machine is a great asset ! In addition, the Sonoscanner Academy allowed me to easily learn about ultrasound and discover all the possibilities of my machine.
The U-Lite ultrasound scanner fits in your pocket while remaining very efficient. The possibility of bringing the ultrasound machine directly to the patient during a day of hospitalization or in the emergency room is a real asset for the quality of care and the comfort of patients.
The ultraportable format of the U-Lite is perfectly adapted and its screen allows a beautiful visualization of the image. It starts up in a few seconds, allowing us to immediately begin the examination with the patient.
This morning my Sonoscanner ultrasound enabled me to detect a large aneurysm of the sub-renal aorta in the process of dissecting. I sent my patient immediately to the emergency room. Ultrasound is indispensable in my practice !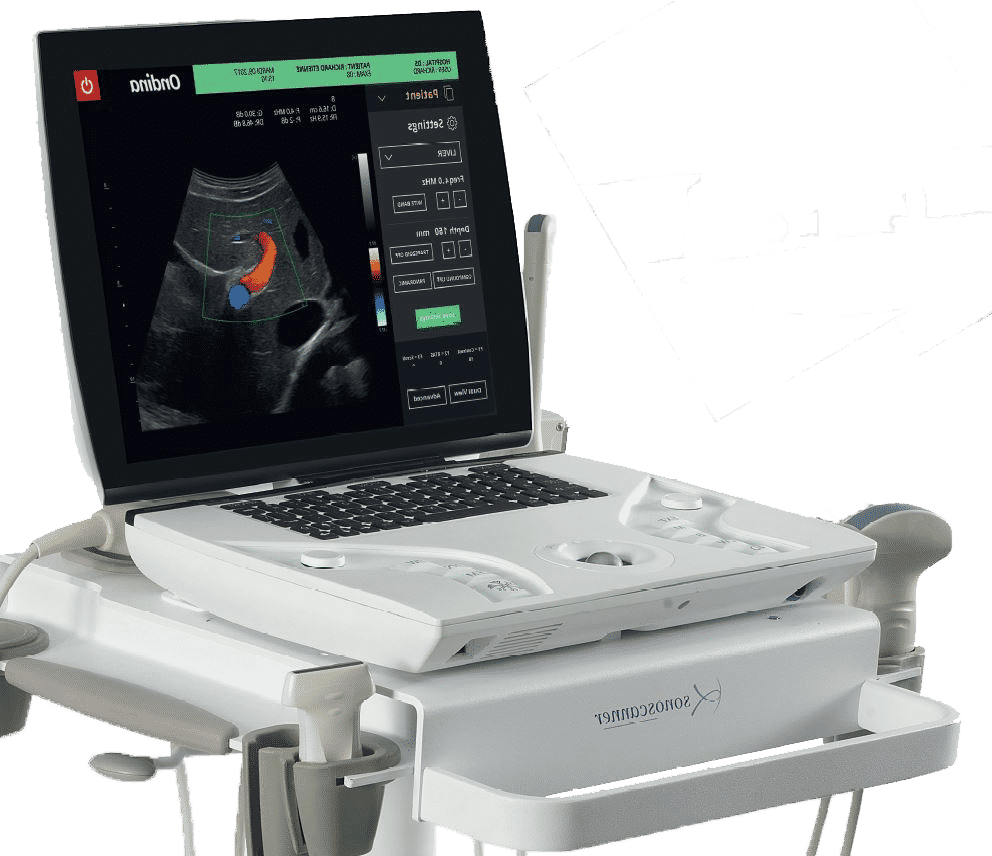 Portable Ultrasound Scanner
Display : HD 15″ LCD Touch Screen 
Weight : 4.6 kg.
Battery autonomy : 1h30
Fast Boot-Up : 20 seconds
Customizable Settings 
AI Ready : Automatic Measurements 
8 Probes Available
Color, Pulsed Wave, Energy Directional and Continuous Doppler
B, TM, Duplex, Triplex Modes
Portable Ultrasound Scanner
Display : High Resolution 15″ LCD monitor

Weight : 5.5 kg.

Battery Autonomy : 1h30 
Fast Boot-Up
8 Probes Available 
Color, Color Power, Pulsed Wave and Directional Color Power Doppler

B, M, Duplex, Triplex modes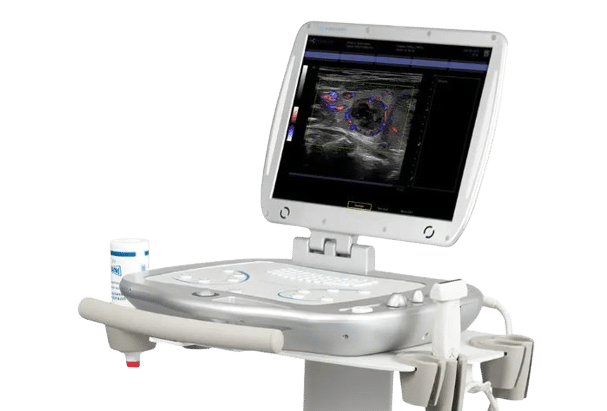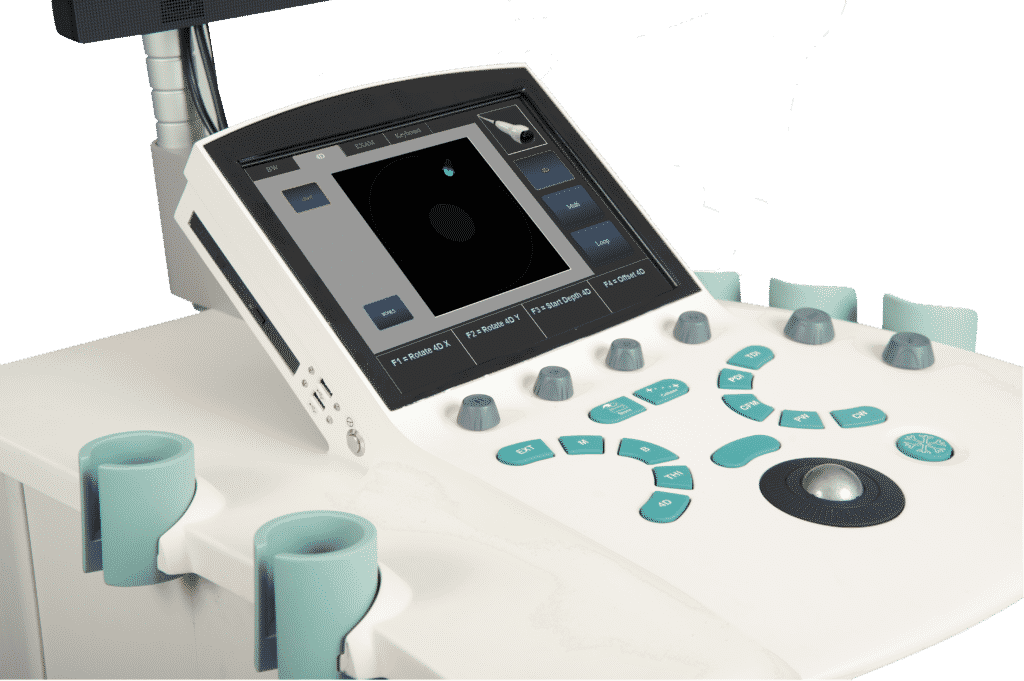 Display : High Resolution 21″ LED, wide angle monitor 
Largest Touch Screen 12.1″
Weight : 90 kg.
Customizable Settings 
Fast Boot-Up and Response Time 
8 Probes Available
Pulsed Wave, Continuous Wave, Color, Color Power, Directional Color Power and Tissue Doppler 
B, M, Duplex, Triplex Modes
Your Ultrasound Unit deserves more space
Your Ultrasound Scanner can transfer completely secured data to SonoReplay.  You can then visualize and/or modify your data from any other device. You can add further measures and notes, automatically generate a report, do a print-out and send it to the patient.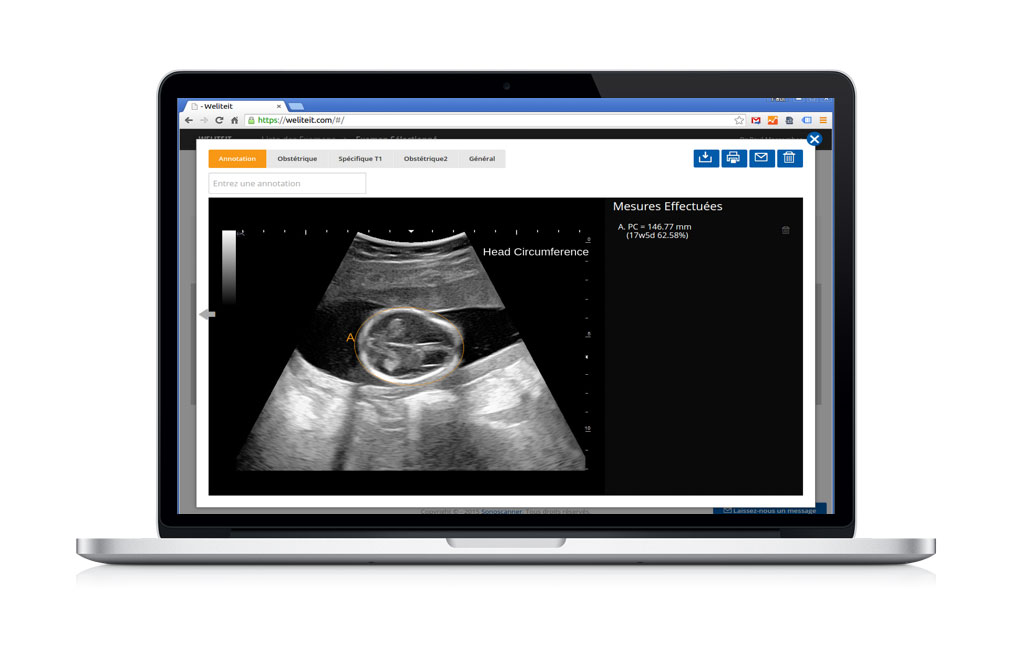 Contact us to :
Book a free demo,
Request pricing information on our ultraportable ultrasound scanners,
Receive a quote adapted to your project,
Our engineers are at your disposal.