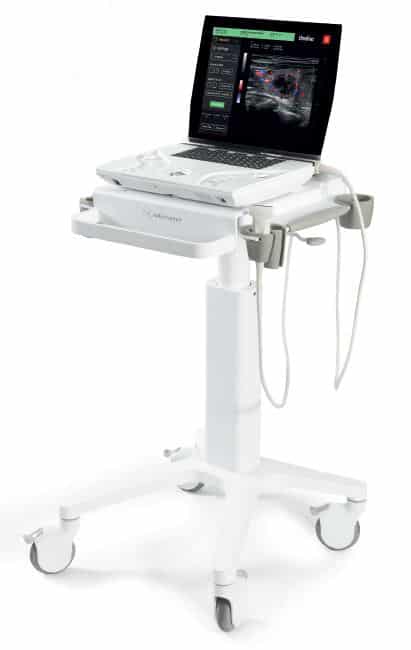 ONDINA :
A BRAND NEW GENERATION OF PORTABLE ULTRASOUND SCANNERS
More than 3,200 doctors have chosen Sonoscanner portable ultrasound scanners
Full HD images
Ease of use
AI Ready
Automation of measurements
Modes & Doppler
Mobility


Receive information about our ultrasound scanners or get a free demonstration
MORE THAN 3,200 DOCTORS HAVE ALREADY CHOSEN SONOSCANNER
"The Ondina is a real breakthrough for ultrasound: It is very powerful and has a beautiful image quality. Its lightness and manoeuvrability make it a unique and easy-to-use ultrasound scanner. The automation functions allow me to refine my practice. This morning, for example, the automatic classification of nodules enabled me to detect a class 4 thyroid nodule and therefore to refer the patient quickly to a specialist. the patient to a specialist. The Ondina allowed me to go further in my diagnosis."
choose a powerful and intuitive ultrasound scanner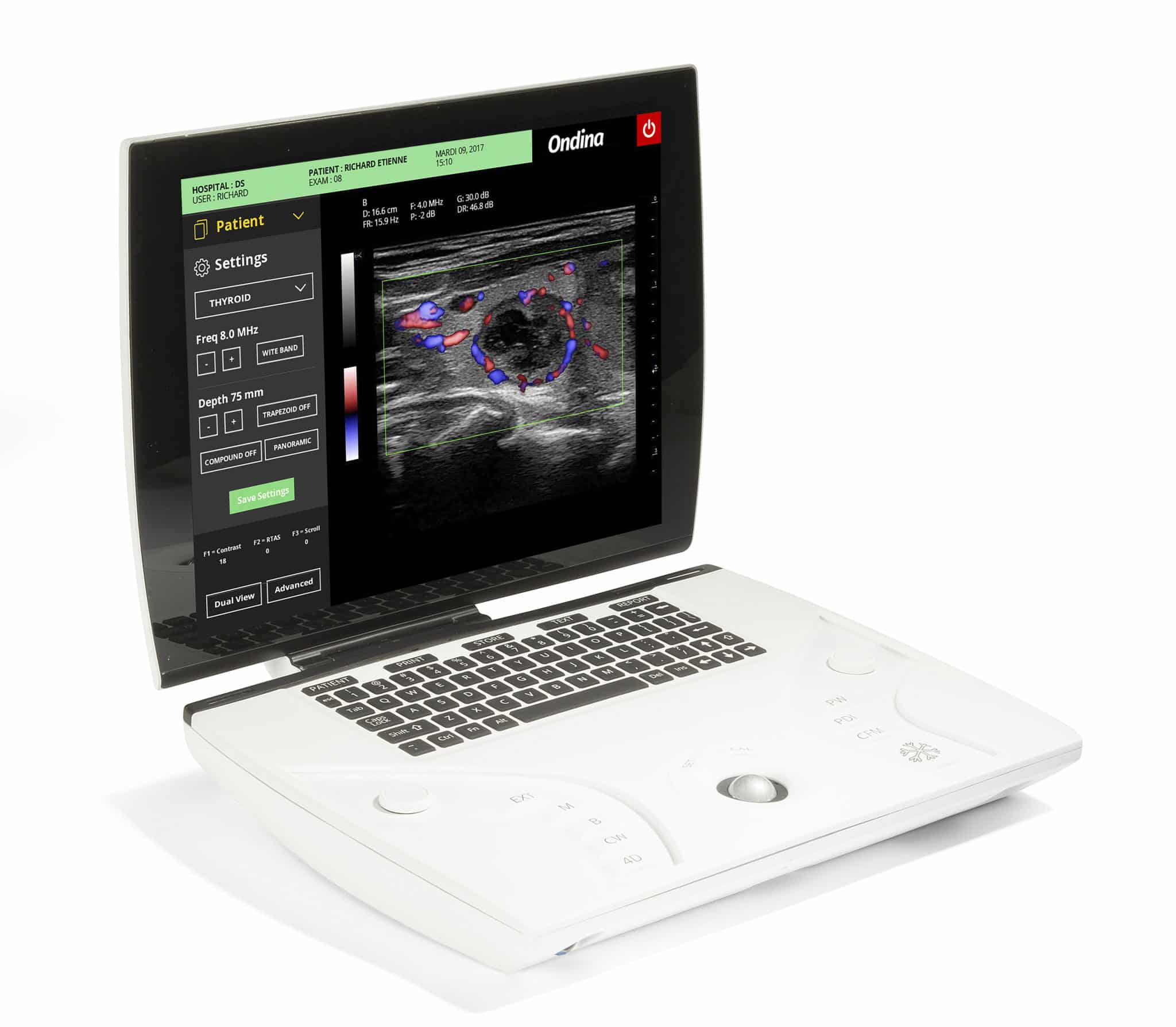 FULL HD IMAGE QUALITY
Ensure the reliability of your diagnostics.
The Ondina features a 15" Full HD Touch screen, ensuring you can make confident diagnoses. It offers unparalleled tissue differentiation, which is essential for characterising tissue and highlighting certain pathologies.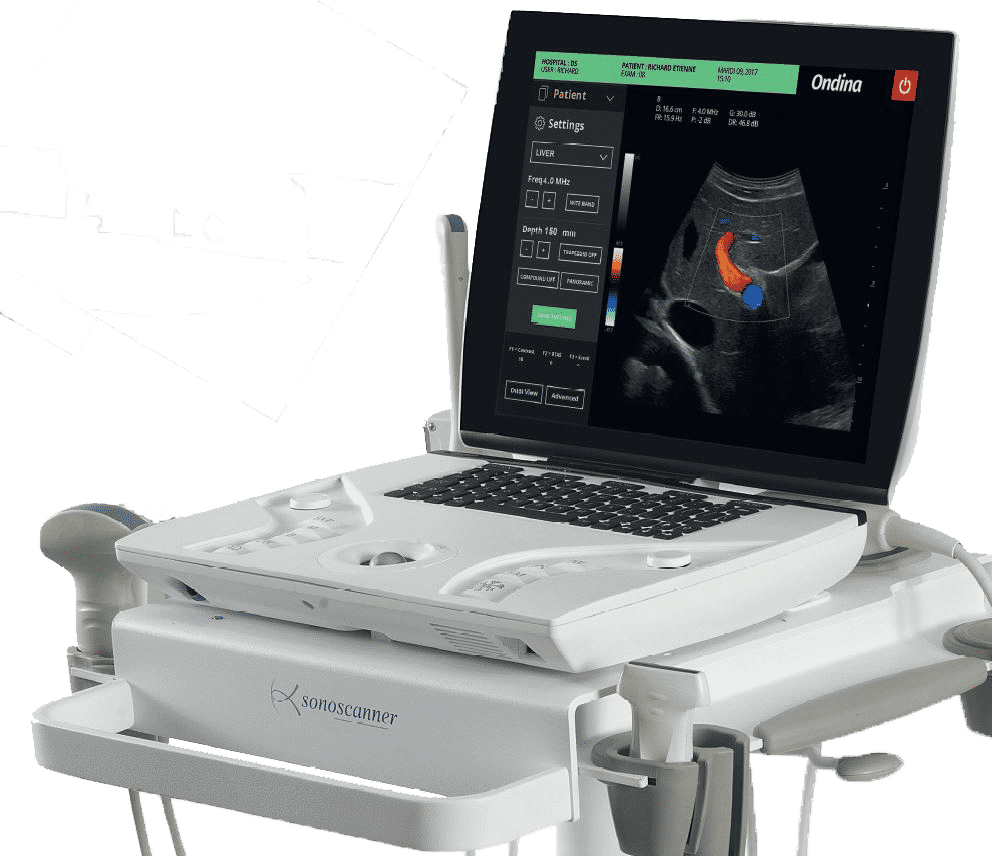 EASY TO USE
Save time.
The Ondina ultrasound scanner allows you to automate many measurements thanks to the integration of artificial intelligence adapted to Medicine. The Nodule Auto AI module ensures automatic detection and measurement of nodules, resulting in a 70% time saving in nodule measurement.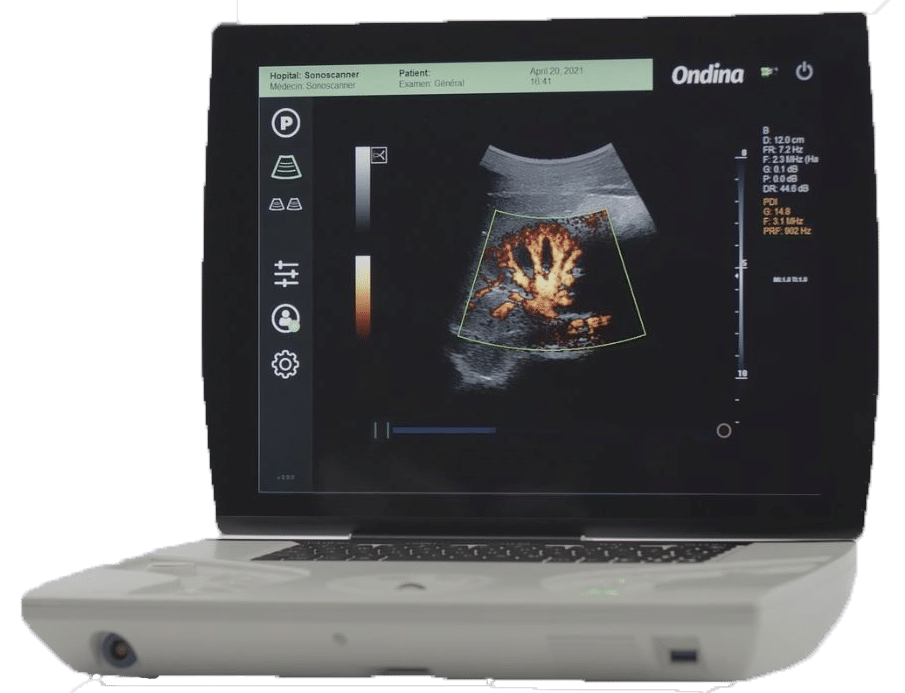 POWERFUL AND EFFICIENT
Focus on the essentials
The Ondina portable ultrasound machine offers all modes: B, TM, Duplex and Triplex as well as all Doppler modes: Pulsed, Colour, Energy, Directional Energy. It starts in 20 seconds and is ultra quiet to improve your quality of work.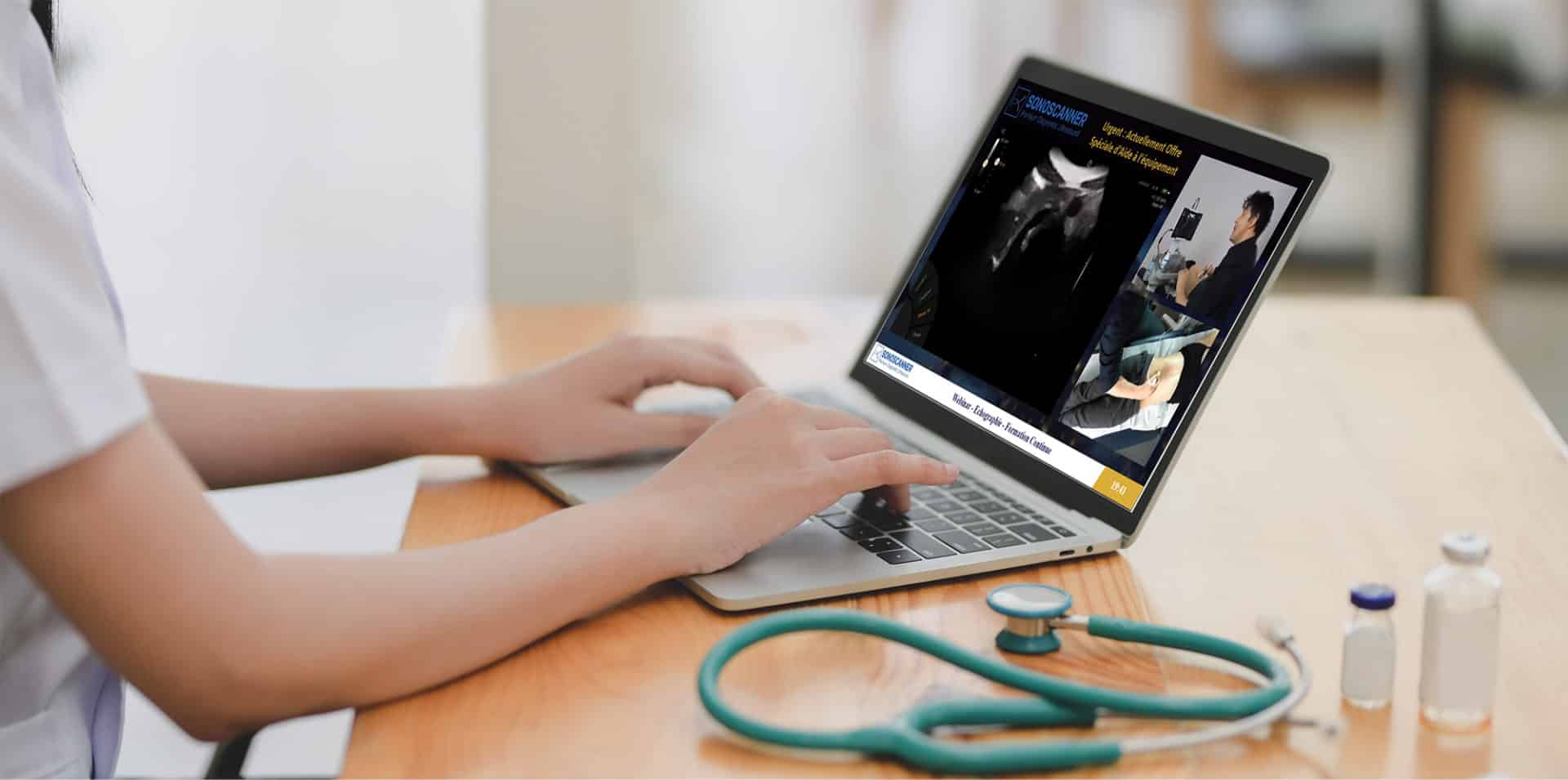 TAILOR-MADE SERVICES
Use your ultrasound machine with peace of mind.
Get the most out of your ultrasound scanner with the associated services: Secure Cloud, Online and Face to Face Training Academy and Active Maintenance Offer.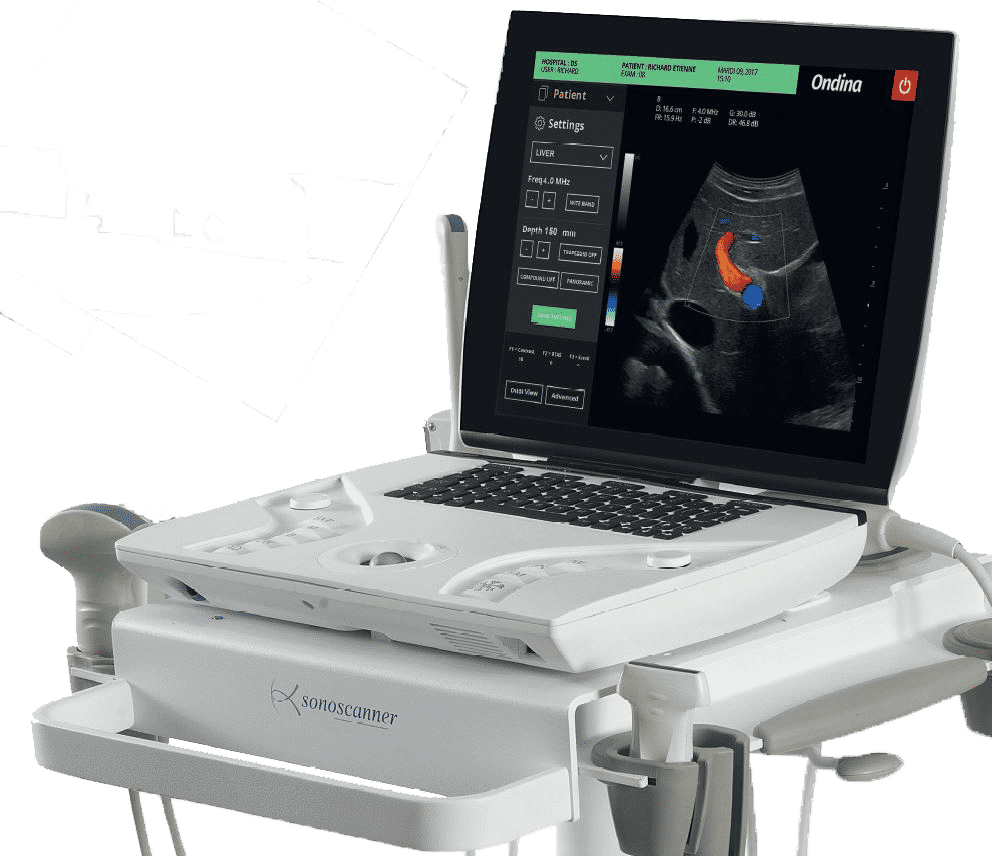 ONDINA, THE PORTABLE FULL HD ULTRASOUND SCANNER
15″ Full HD touchscreen
4.6 kg
1h30 of autonomy inoperation
Fast start-up
Automated measurements
Customisable settings
Automatic reports
11 probes available
Colour, Energy, Pulsed and Directional Doppler
B, TM, Duplex, Triplex modes
Ultra handy dedicated trolley